Youngs
Fantastic weekend stay at this Friendly pub!
The relatively new owners, Jane & John were superb for us at the weekend. We were on a trip back from Scotland, and had pre-booked this stop en-route. We had a superb stay in a friendly atmosphere with great service. They managed to keep it professional with Covid-19 protocols, yet welcoming & friendly – something that is a tricky balancing act! Amazing home cooked food, tasty breakfasts and a great Saturday night menu – so good, we also dipped back in for Sunday roast! The room was clean, airy, bright with a great adjacent bathroom. Everything you need for a relaxing day. Thank you for your hospitality – we will be back!

Derek
Friendly, welcoming and full of character
An absolute delight in all respects. A lovely warm welcome from Jayne and John and that set the scene for a delightful stay. All of the staff were pleasant and helpful. The bar/restaurant and all of the rooms have real character and ooze history. We stayed in one of the outbuildings and were pleased with every aspect of the bedroom and ensuite bathroom.
The bar has a great selection of kept ales and the menu is excellent, covering all tastes. We can recommend the pies, they are absolutely outstanding! Looking forward to a return visit

Emma B
Fabulous service, food and location
We have just spent time here, we have a fov and Jayne and John could not have meen mor accommodationg. Firstly the accomodation was clean, modern and welcoming. As for food, it was outstanding from the cooked breakfast to the homemade pies and chips. We all loved those old school pudding with custard. We loved the location as calke abbey is a field away. Can't wait to stay here again soon.

Robert
East Midlands
You're missing a gem
I can't understand why this gem is so under used. I know there's mixed reviews but the four of us have been quite a few times. Every visit has been wonderful.
The people are just lovely, very attentive and sociable.
Date of visit: April 2019

Martin
Ashby de la Zouch
HIGHLY RECOMMENDED
Four of us had lunch there today, all had great meals. My BLT had the best bacon I've had for some time, thick, not greasy and tasted very good. Good varied salad as well. Also, chips particularly tasty. Would definitely go back again.
Date of visit: 20 June 2019

David H
Nottingham
Friendly village pub with excellent food and real ale
We went for Sunday lunch to meet friends who were staying nearby.
Ticknall is an attractive village next to Calke Abbey and the pub is very comfortable with plenty of space between the tables. The quality of the food, cooked on site is excellent with very adequate portions and the steak and ale pie was outstanding.The young staff try really hard to make you feel welcome and the owner is there to make sure everything runs smoothly. This is a great pub with good food and a choice of real ales with personal attention to detail by the staff and owners.
Absolutely nothing not to like here!
Date of visit: June 2019

Laura
Nottingham
Lovely food
We stopped here during a cycle ride around Calke Abbey. We Sat outside with our 2 children. The staff were very friendly and food was excellent! Portions were generous.
It's a shame we don't live closer.
Date of stay: April 2019

Happy Hikers
Devon
Friendly welcome to all us walkers and the food was great too.

Gembeam
Borrowash
Beautiful Home Cooked Food!
I came across this little gem as I was on my way to East Midlands Airport. So glad I did! I work on the road and am ALWAYS looking for nice pubs/restaurants/places to stay. The owners (Chris and Kaye) were very welcoming and friendly and made sure I was looked after. The food was beautiful and home cooked. I had the steak and ale pie (on recommendation) which was GORGEOUS!
I have a lot of contacts who use this route and the airport facilities and I am more than happy to recommend The Staff of Life to them.
5/5 team! Thank you so much for a wonderful experience!
Date of stay: March 2019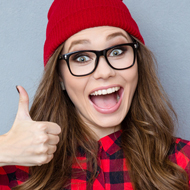 Ruth
Wales
Tom and I enjoyed our stay very much, the location is quiet and idyllic, I am sure that we could have walked a lot more if the temperature had been a little higher. We enjoyed dinner and breakfast and thank you for your hospitality and look forward to the opportunity to stay again.

Max M
Derby
Proper pub grub – nice staff and surrounds
Lovely meal with a colleague, we had the Xmas menu, all delivered in good time, good portion sizes, tasted great and washed down by a few pints. Lovely rustic lounge bar.
I asked for a candle for birthday and delivered with a smile and joined in the sing-song!
Thanks for the staff of the staff or life!
Date of stay: December 2018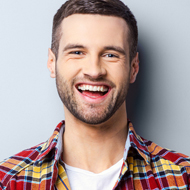 Richard
Leicestershire
Excellent accommodation in beautiful surroundings. Kaye and her staff could not be more helpful. We will definitely be staying again.

Nicky S
Australia
Fab Food
I stayed at The Staff of Life for 8 days in a Superior Room and thoroughly enjoyed the food both breakfast and dinner. Their home made pies and Thick Cut Chips are divine with Vegetarian Options. Breakfast was freshly cooked and wholesome. The Staff are all lovely, caring and helpful.
The area is full of great Public Footpath walks, the famous Calke Abbey and on a bus route which goes either North to Derby or South to Swadlincote.
A very peaceful setting.
Amanda A
Leicester
Friendly, comfortable, welcoming
We arrived at The Staff of Life Restaurant where we were expected and welcomed and showed to our room which was clean and tidy. We decided to eat our evening meal in their restaurant which was absolutely delicious, all home cooked and you could really tell. We even found the chef and thanked him personally.
Breakfast in the morning was just as delicious and the staff very friendly and helpful.

HappyMonkeyShoes
Ravenstone
Fantastic food and friendly staff
Popped her on the off chance after a great day at Calke Abbey. The staff were really accommodating and friendly. Despite a lot of reservations ( Proof of their popularity), they managed to seat 6 of us comfortably.
The food was wonderful, and they were not small portions.
More impressive were the breadth of vegetarian/fish options available for those who would not eat meat.
We thoroughly enjoyed our meal and will happily visit again.
Thanks for putting up with us, the noisy bunch!
Date of visit: May 2019
The Roulstones
London
Good place for a Sunday lunch
We went here for a family meal out. The food was good, with very generous portions. I had the mushroom wellington with all the trimmings including vegetarian gravy, and it was very enjoyable. My husband and son shared an enormous sticky toffee pudding for afters. I don't think it would have been manageable for just one.
The staff were fine and friendly and the builidng was very pleasant.
Date of visit: March 2019
Chris K
Derby
Excellent
Really enjoyed our lunch here. Both meals were plentiful and absolutely delicious. The choices were great too Staff were really friendly and efficient.
A lovely pub in a lovely village We will definitely be back!
Date of visit: April 2019